lately i really adore this one guy..
Kim Sang Min..
watching him in drama Five Enough really made my day..
kyaaaaaaaaaaaaaaaaaaaa!!!!
he is not the kind-hearted type of person like what i used to like previously
*typical second male lead*
..
but does Kim Sang Min is a bad boy in this drama?
in my opinion, NO!
he just childish..

but definitely not a bad boy..
in the beginning his character is really annoying..
but when he fell in love, he changed..
so sweet la this guy..
i love the bromance between Sang Min & Tae Min..
when he met Yeon Tae, i know this will be an exciting couple..
and yes!
writer-nim..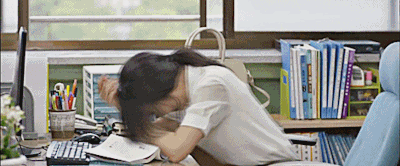 this is literally me when watching sangmin-yeontae couple scene..
it makes me can't wait to see the next episode..
wishing for the best for this couple..
actually, i really really really wish they can be couple in real life too..
they are too sweet together..
p/s: i can re-watch the series from episode 1 just for them..
OMG!
what happen to me?