salam to all readers..
=)
dipendekkan cerita..
ayah dah bagi aku green light bawak kereta saga warna biru tu..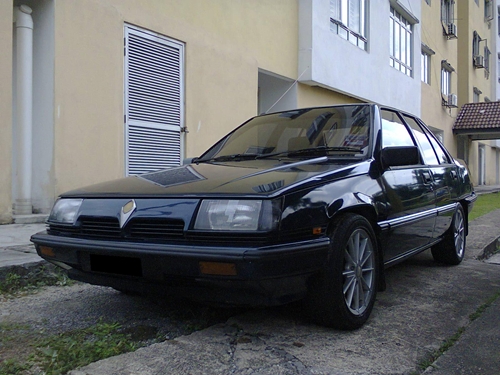 bukan gambar sebenar.. cilok dari cik google..
daripada tersadai..
better aku guna, ye tak?
at least boleh wat ulang alik pegi kelas..
siap dah plan, once roadtax mati, boleh terus tukar nama sekali..
waaaaaaaaaaahhhh...
terharu gitu..
tapi masalah negara yang masih belum setel-setel lagi ni..
aku takut nak bawak kereta!
dan masih kurang berkeyakinan nak amik test lesen 25 Julai nih..
huhuhuhu..
ade sesiapa nak teman aku belajar bawak kereta?
please...
pleaseeee...
pleaaaassseeeeeee....
by the way, kereta saga tu manual..
tapi bila aku main-main dengan clutch, gear, brake dan minyak..
smooth je..
cume ye la kan..
tak berani den nak lepas hand brake bila takde orang pro kat sebelah..
maksudnya selama ni aku tukang panaskan enjin je la..
kereta tu tak gerak ke mana pun..
hahahaha..
doakan saya banyak-banyak semoga lulus test JPJ 25/7/2012 ni..
aminn....